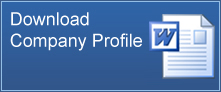 Contact Us
Office / Flat No. 16, 2nd Floor, 17 B-1 Gulf Plaza,
Near Protectorate of Emigrants Office,
Chandni Chowk, Rawalpindi – Pakistan
Office Telephone No. +92 51 4906956
WhatsApp & Cell No. +92 301 7164851
Emails:
info@aaqiboverseas.com
aaqiboverseas@yahoo.com
Duration for the completion of the whole procedure is as under:

It's estimated working days: 60 days
The documents by the Embassy in Pakistan: 4 to 5 days

| | | |
| --- | --- | --- |
| | Europe Visa is to provide to any company client with world-class professionals workforce who are highly trained and experienced in their field of work, as well as to open career opportunities enhancing the competitiveness of the Pakistani workforce globally. | |

Automobile Specialists
Scaffolding workers
Drivers: HTV / LTV
Equipment Operators
Auto Electricians, Building Electricians
Engineers
We are pleased to introduce to you our company M/S: Aaqib Overseas Employment, License No. 2622/RWP. Manpower Provider agency based at Rawalpindi Pakistan.

We are manpower provider of skilled and unskilled workers, who are fully trained and experienced in their trade. Amongst them are Taxi Drivers, Security Guard, Shuttering Carpenters, Steel Fixers, Mason, Electrician, Labors, Engineers…and others….

Europe Visa is to provide to any company client with world-class professionals workforce who are highly trained and experienced in their field of work, as well as to open career opportunities enhancing the competitiveness of the Pakistani workforce globally.

Our Vision is to become one of the country's leading Human Resources placement and consulting firms offering quality services that are uniquely designed to as to satisfy the needs of our clients.

Aaqib Overseas Employment Promoters is Government recognized in Pakistan. We pay very careful attention during the selection and recruitment process and ensure that the professionals recruited by us have a productive and positive attitude in all means.


Our Services

We can also facilitate you with a wide range of services, including:

Visa Processing Services from Concern Embassy


File Preparation for Visa – Europe & Schengen Countries


Romania (Europe) Work Permit stamping services from Romanian Embassy – Islamabad


Manpower Recruitments Services for [Europe & Schengen Countries]: ROMANIA, POLAND, Czech Republic, etc
-[For Recruitment purpose: Required Manpower Demand Letter & Authority Letter from Employer] duly attested from Notary Office, Foreign Office & Pakistan Embassy in your country.


Saudi Arabia Visa Stamping Services (From: Saudi Embassy Islamabad & Karachi Consulate)
-[Required WAKALAH on our Agency Tile: Aaqib Overseas Employment, Licence No. 262 2RWP]


MUSANED Services / Visa Stamping Services
(Required documents)
-First & Second Page of Passport Scanned copies
-Passport size picture – blue & white background
-CNIC Scanned copy
-Emergency Contact Number / Person name / Relation / Address


Protector Registration from Protectorate Office Government of Pakistan

License and Registration

OEP License Holder for Manpower Supplier

Aaqib Overseas Employment, MPD 2622 RWP

POEPA Membership Holder

Chamber of Commerce & Industry Membership Holder